Against this backdrop, The Australian Financial Review recently co-hosted the Digital Commerce Surge Roundtable with financial services giant Visa to discuss the evolution of digital commerce and how businesses and consumers are evolving in the digital age.
At the roundtable, Visa Australia, New Zealand South Pacific group country manager Julian Potter said he remained bullish because technology was making the world a smaller place.
"It puts more people at their fingertips," he said. "Typically, small or micro businesses would serve people who come to their premises, and now they're open 24/7 and they're able to deliver goods and services and Accept payments online.
Technology has not only changed the way we interact with our employees, but also the way we interact with our customers, whether large entities like Visa or small and medium-sized businesses. "
More pertinently, even as consumers return to brick-and-mortar stores after the pandemic, the exponential growth of digital commerce shows no signs of abating. The reason is that as we become more connected, the more things we are able to access online – whether it's shopping, streaming entertainment or accessing services from healthcare to local government.
"In fact, according to Euromonitor, digital commerce in Asia Pacific will be worth about $2 trillion a year by 2025," Potter said.
Ciyi Lim, another participant in the roundtable, said the pandemic kept people from going out, but they remained online even as society reopened. "Our relationship with the digital world is rapidly evolving as more and more people come online," said Lim, who is in charge of innovation for Visa Asia Pacific.
"Back in the early '90s, the static web Web1 was a one-way library where we could go online and read published information," she said. "Right now, we're at or near the pinnacle of Web2 or social networking, where platforms, marketplaces, and social networks like Google, Meta, Airbnb, etc., sit in the middle of a two-way network that manages data and monetizes content."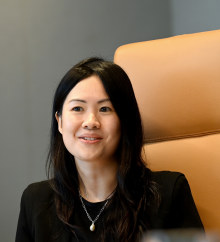 What we've learned from Web2 is the power of data and how to use it to hyper-personalize the customer experience.
For Lim, the powerful flow of data is largely controlled by tech giants like Google, Amazon and Meta, but this is happening as we "see the buds of Web3 emerge, moving from a centralized to a more distributed model" Changes are taking place slowly.
"A place where users can control their content and data, and we're doing that with new technologies like distributed ledgers, blockchain and smart contracts," Lim said.
Technology has enabled the world to
Democratization of payments and value transfer.
"In the past 10 years, the barriers to entry into the payments space have come down considerably, mainly due to technology and emerging technologies. Currently, you can count the ways to move money on the one hand, but as we move forward, it will become multiplied."
End customers don't care how they pay for goods or services, whether in fiat currencies like Australian dollars or digital currencies, Hansell said. The current challenge is shifting between ecosystems. "As e-commerce grows, we'll see a seamless transition behind the scenes with integration partners like Shaype."
Damir Cuca, CEO and founder of data aggregation platform Basiq, is excited about the potential of open banking as it enables consumers to share their financial data with any third party.
Every bank now needs to disclose the consumer data they have and share it with third parties with consumers' consent, he said.
"It's incredibly groundbreaking because our bank accounts effectively leave a trail of what we like, what our preferences are and all that."
According to Visa's Lim, the future of digital commerce can be boiled down to three main trends: the continued explosion of digital connectivity and the blurring of the physical and online worlds; the availability of data not only for personalization but for predictive meaning, so commerce is in our hands. become more seamless in our everyday lives; and the advent of Web3 and the explosion of (digital) goods we didn't even know existed.
However, Visa's Porter said that for this to happen, businesses need to truly embrace the concept of trust in the digital world. "You need to believe in something before you're ready to open up – and that's going to be critical as we move forward."