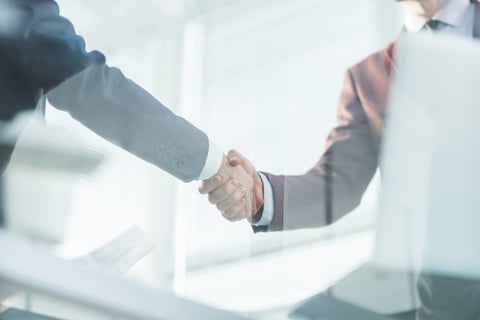 Specialty insurer First Indemnity Insurance Group continues to grow its underwriting capabilities by signing an agreement with California-based Knight Specialty Insurance Company, a member of the Hankey Group and an AM Best Rated A carrier.
The addition of Knight Specialty Insurance marks First Indemnity's fifth general agency contract since the termination of its relationship with Skyward Specialty Insurance Group in 2020, the company release said.
Through this new competency agreement, First Indemnity will be able to expand its MGA capacity by adding Knight Specialty's Excess Professional Liability, Miscellaneous Professionals and Accountants' Professional Liability business lines to its roster.
"At First Indemnity, we are committed to building solutions for our clients' needs, both existing and emerging," said John Randolph, First Indemnity Assistant Vice President. "Our partnership with Knight Specialty Insurance Company will help us Strengthening our exceptional underwriting capabilities and our business relationships as we continue to adapt to industry realities and our clients' risk mitigation needs."
Founded in 1989, First Indemnity is a specialty insurance agency providing professional liability products to lawyers and law firms. It is an AM Best Rated PA-3 (Strong) company led by a team of experienced insurance professionals, including in-house underwriters. Last year, it rolled out special coverage designed to help law firms seeking higher limits or coverage that may be insufficient.
"The world is an increasingly complex place and the risks to law firms are considerable and increasing," said Randolph in 2021. Higher coverage limits are required due to the challenges and risks of running a modern law firm . "