Queen Elizabeth II's staff lined the streets outside Buckingham Palace to say goodbye to the Queen after her funeral – and Monday's ceremony saw more than just the royal family. The Queen's corgi and one of her pony were led out to watch the parade in Windsor.
The Queen's dogs Mook and Sandy, Pembroke Welsh corgis, waited for the funeral procession to arrive in Windsor Castle's quadrangle while being cared for by two staff.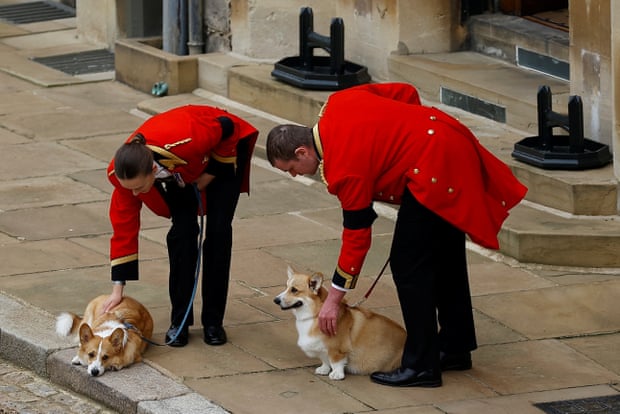 At the time of her death, the Queen had two other dogs – a doggy named Candy and Lissy a cocker spaniel. It has been confirmed that Prince Andrew and his ex-wife Sarah Ferguson will look after the corgi. Andrew was later seen in the company of dogs.
The Queen first got a corgi at the age of 7, and generations of royal corgis have descended from Suzy, who got her at 18.
Also on display is the Queen's Fell pony, Carltonlima Emma, ​​which was brought to the side of the road, in the gap between the flower tributes, as the coffin drove past.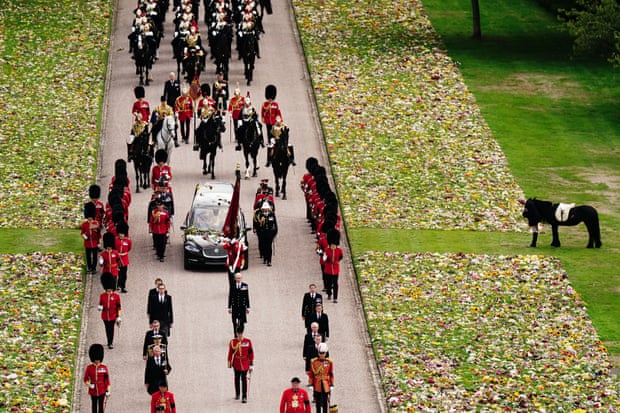 The horse, commonly known as Emma, ​​was named one of the Queen's favourites in 2020 by one of Windsor's grooms, Terry Pendry. The Queen is a patron of the Fell Pony Society and continues to ride Emma into her 90s.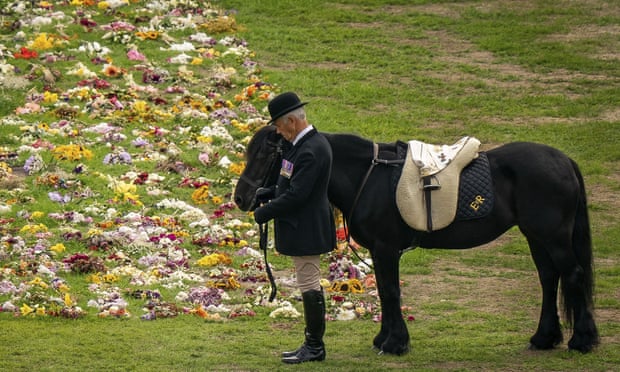 The animals didn't play as big a role as some royal funerals in the past. At the funeral of King Edward VII in 1910, heads of state were reportedly somewhat surprised when they found themselves behind the monarch's dog, Caesar, a wire fox terrier, in the official procession.
Caesar is included in the sculptures of Edward VII and his queen atop their tombs in St George's Chapel, where Queen Elizabeth II held a ceremony on Monday.