Academy Award-winning actress Gwyneth Paltrow is being sued by a retired optometrist who says she hit him on a ski slope and caused him numerous injuries.
Paltrow has denied that — claiming Terry Sanderson hit her — and she had the opportunity to share her story in court in Park City, Utah, on Friday.
Notable moments among them:
Terry Sanderson is making 'weird male-sounding voices'
Paltrow said she had Initially thought she was sexually assaulted in the collision.
She said she knew a man had bumped into her because he was making "some weird male-sounding noises" and that he was "big".
She said she felt "a body pressed against me", adding: "There was a weird grunting noise".
Paltrow describes 'weird grunt'

Are you countersuing for $1 because of the Taylor Swift case?
Paltrow was asked if she was countersuing for $1, as American singer Taylor Swift has filed similar "symbolic" lawsuits in the past.
Asked if she was aware of Swift's case, Paltrow said: "I wasn't familiar with it before, but now I do."
"I'm asking for actual dollars — that's symbolic, because in reality there would be more to lose," she added.
Asked if she and Swift were friends, she said: "I wouldn't say we're good friends — we're friendly, but we don't talk a lot."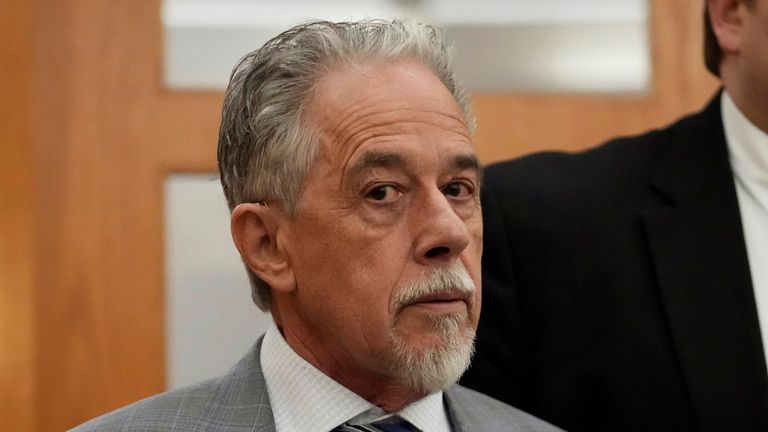 reenacting events in court
Terry Sanderson's attorney, Kristen Van Orman, asked if Paltrow could leave the witness box to testify about what happened at the time of the collision.
The actress's lawyer objected – and the judge sided with the objection.
Instead, Ms van Orman attempted to recreate the events herself in court under Paltrow's direction.
Are ski lessons expensive for your child?
Paltrow was asked how much she spends on ski lessons for her children Apple and Moses, as well as her now-husband's children, who also took part in the trip.
Mr. Sanderson's attorney said the total bill was $8,980.
Paltrow replied: "It's expensive."
Mr. Sanderson's lawyer asked the actress if she was good at tipping, which she confirmed.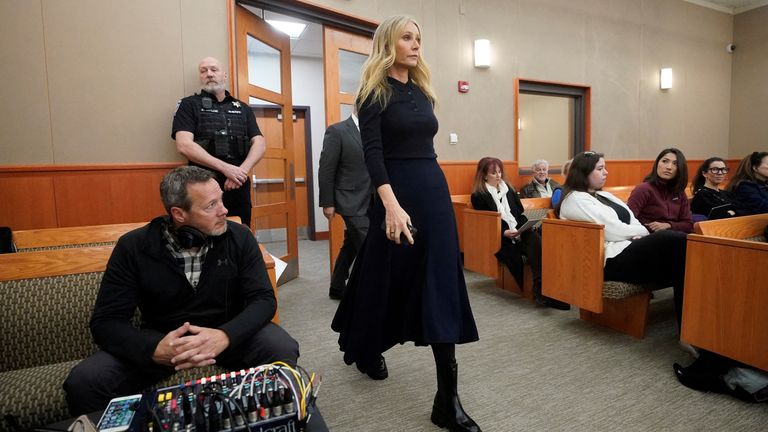 read more:
Paltrow accuser in 'very negative place' after actress 'bumped into him'
Claim other skier hit her is not 'reasonable' because of plaintiff's injury
Star 'didn't say a word after hitting other skiers and bolting'
"I apologize for my language"
Paltrow spoke of yelling at Mr Sanderson after the ski collision, saying she was "very upset and I'm still weird about what happened".
Paltrow told the jury Mr Sanderson apologized "in a vague way" after he yelled at him "you slide the fuck up my back!"
"I apologize for my language," she told the court.