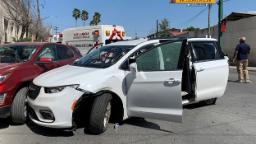 The Brownsville Police Department in Texas, which borders Matamoros, Mexico — where the four Americans were found after being kidnapped — said the tragic incident "should not define Mexico as a whole."
Public information officer Martin Sandoval said Matamoros, like American cities, "has its bad locations and its good locations."
Despite public belief, kidnappings don't happen often, Sandoval said. The last time there were major cases in the city was in the late 1980s, he said.
Police departments advise Americans to stay in the United States.
But if people decide to cross into Mexico, Sandoval encourages them to follow federal guidelines, which include filling up the tank, staying as close to the port of entry as possible, traveling in a group and equipped with GPS, he said.
"Hundreds of people cross the bridge every day," Sandoval said of the border crossing to Matamoros, adding that some people were more concerned after the kidnapping, but it was likely some would. Continue across the bridge.