DOWNTOWN — A program to provide grants to small businesses looking to revitalize the LaSalle Street corridor passed a key hurdle last week.
The program will direct $5 million in tax increase funds to activate the Small Business Improvement Fund for storefronts along the Loop LaSalle Street corridor.
Building owners or tenants will receive grants of up to $250,000 to permanently renovate ground-level retail space. Applicants expanding into corridors from low- and moderate-income communities will receive an additional $50,000. There is a maximum limit of $1 million per property.
In total, $5 million is up for grabs, according to city documents.
The expansion plan was approved by the city council finance committee on Thursday and awaits a vote by all 50 councilors.
The proposal was touted as a great opportunity for local businesses, but leaders of the Southside Chamber of Commerce worried that the added financial benefits could lure stores away from high streets in low-income areas.
Adding the Small Business Improvement Fund to downtown is part of Mayor Lori Lightfoot's initiative to turn LaSalle Street into a vibrant street. Part of that includes encouraging developers to convert underutilized office buildings into apartments and apartments.
If approved, it would be the first small business improvement fund for downtown, said Cindy Roubik, the city's deputy director of planning and development.
"We have this tool, and it's been very successful in commercial corridors in other neighborhoods. We think it's important to bring that same tool to this downtown corridor to see if it can spur investment in … community amenities, like restaurants , restaurants, grocery stores, retail stores," Roubik said.
The LaSalle Street Improvement Fund is a little different than other small business improvement funds across the city.
The LaSalle Street Improvement Fund has a higher maximum grant than other programs and will reimburse 90% of all costs. Grants for other communities are capped at $150,000 per applicant and reimbursed between 30-90%.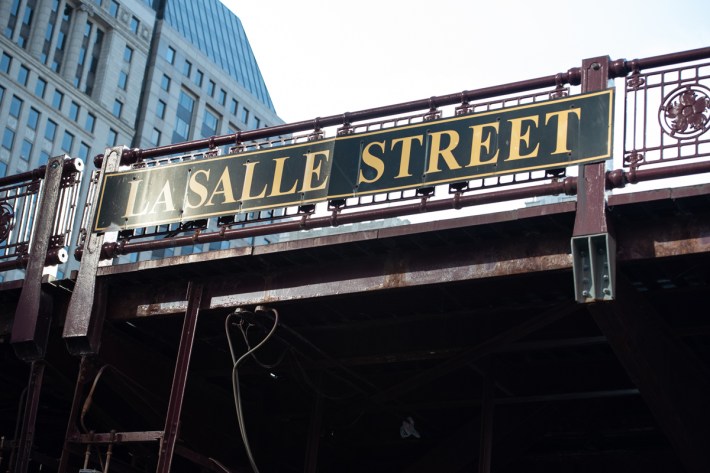 There are also no income restrictions for small businesses or property owners applying for grants through the LaSalle Street Program. The original Small Business Improvement Fund stipulated that businesses must have gross revenues of less than $9 million to apply.
While income restrictions will be removed for the LaSalle Street project, franchises, chains, bars and taverns will still not be eligible.
Lettuce Entertain You, a hospitality group that owns many Chicago restaurants, is not eligible for the improvement funds, officials with the Department of Planning and Development said. But Ann Sather is a Swedish breakfast joint owned by retired Ald. Tom Tunney (No. 44) will be the hypothetical, officials said.
Owners will also need to place a tenant for the retail space they are trying to revamp, according to city documents.
While many small businesses and restaurants have permanently closed due to the pandemic, low staffing and sales, Rubik hopes the grants will give small businesses a jump-start to success downtown.
"We do know that there are small businesses that are struggling citywide and nationally, and they're still trying to recover from the effects of the pandemic," Rubik said. Help … I think it's going to come down to timing."
By the time the grants are issued sometime next year, business owners should already know which residential renovations are on the way, bringing hundreds of new residents and potential customers downtown.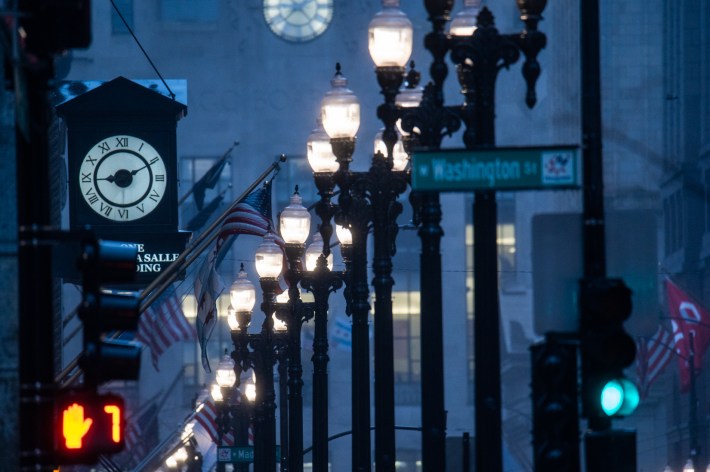 Business leaders in other communities have had mixed reviews for the proposal.
Leaders of the South Shore Chamber of Commerce believe the plan will be an excellent opportunity for brand expansion, while officials of the Greater Englewood Chamber of Commerce are concerned that the opportunity could lure important small businesses away from their community.
South Shore and Englewood businesses looking to open downtown will be eligible for an additional $50,000.
Tonya Trice, executive director of the South Shore Chamber of Commerce, believes the $300,000 will be of great interest to local businesses looking to expand, as the benefit is double what the Local Small Business Improvement Fund offers.
"We have a lot of great businesses on the South Side of Chicago that probably don't have the brand recognition they should because they can't expand into those markets. So, I definitely think businesses will be interested," Trice said. "Storefronts and properties are in much better shape than in the south. So I think businesses will have a chance to see that money go further."
Felicia Slaton-Young, executive director of the Englewood Chamber of Commerce, said she supports the expansion and growth of local businesses, but wonders why additional incentives are being offered downtown.
"I have mixed feelings about this. Why doesn't this program give small businesses access to this funding to create the space they need in the communities where they already do business?" Slayton-Young said.
Slaton-Young is also concerned about the sustainability of businesses that will be moving downtown.
"At the end of the day, most of the money will be spent remodeling or rehabilitating existing spaces. It's not ownership. It's space for business. So what are those rent bills going to look like? What's the rent per square foot? We need to be very clear about the overall What the fiscal and financial implications will be," Slaton Young said.
If approved by Council, the Department of Planning and Development plans to work with community business leaders to identify potential applicants.
Roubik expects multiple rounds of applications, with the first round starting next year.
Listen to "Everything's Alright: A Block Club Chicago Podcast":