Three robbers are on the run after stealing $300,000 from a Brink's truck outside a New York bank last week, US police say.
The thieves stole the money bags while two accomplices – one of whom was wearing a black mask – distracted Brink's employees by asking for directions.
Brink's is a private security company that provides cash transport services.
The security guard was about 1 p.m. on Jan. 6 to withdraw money at a Chase branch in Sunset Park, Brooklyn, when the robbers approached him.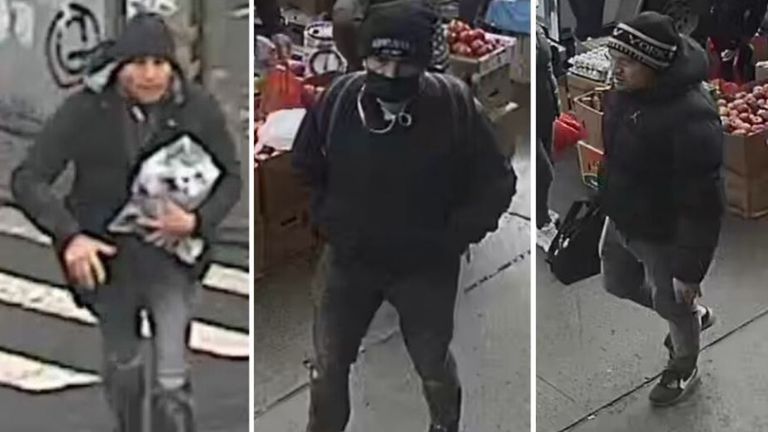 In images captured by surveillance cameras outside the bank, a man can be seen crossing the road with what appears to be a bag of cash in his hand.
On Saturday, police released photos of the men and asked for the public's help in locating them.
A spokesperson for Brink's said the company is cooperating with law enforcement.