Well, first the good news: Raw sewage was pumped into our rivers and oceans less frequently last year than the year before.
Overall, storm spills—the discharge of sewage into the environment as treatment plants are overwhelmed—fell by 19 percent in 2022, according to the latest figures.
But the raw numbers give you an idea of ​​just how bad our raw sewage problem is.
In 2021, more than 372,000 sewage spills were reported to the Environment Agency; now there are just over 300,000. This equates to 822 leaks per day.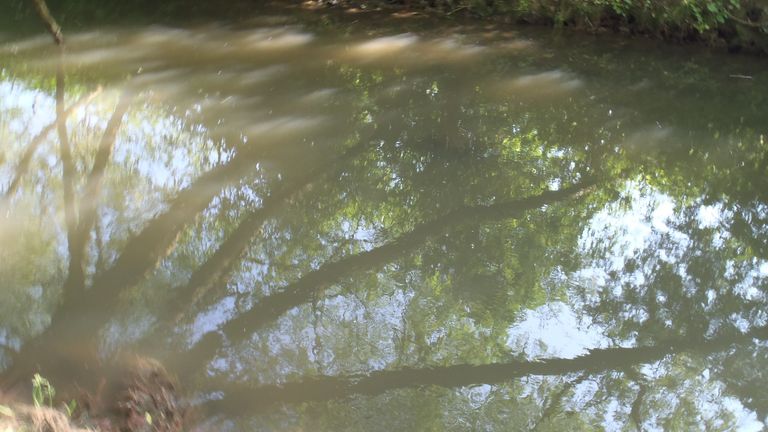 The duration of the overall spill has also decreased slightly, but the sewage that flowed into our country's rivers and oceans last year still amounted to 1.75 million hours.
UK Water, which represents water and sewerage companies, said today was a "significant milestone" as spills fell for the fourth consecutive year.
However, in its statement, the Environment Agency said the drop in spills in 2022 was largely due to unusually dry weather rather than any action by water utilities. They said the same about the reduction between 2021 and 2020.
So when do we get into a situation where sewage stays where we flush?
Water UK says water and sewerage companies are proposing a £56bn investment to tackle the problem. But activists argue they have too much time for that.
read more:
Government plans to tackle sewage spills on beaches criticized for 'repeating' past mistakes
Water bosses admit their performance was 'unacceptable' amid anger over sewage leak
Water company could face £250m fine if it 'does not deliver' on reducing sewage dumping
Following consultations last year, the government asked water companies to "improve" storm overflow that goes to bathing water establishments by 2035 and the remaining overflow by 2050.
Already put the government on a timetable for the High Court. In September, the court was hearing a case brought by campaign groups and businesses seeking to force the government to take more urgent action.
The case invokes the principle of public trust — a law dating back to 1299 — that requires the state to protect things like fisheries for future generations.
But this is far from an easy problem to solve. Much of our sewer network was built in the Victorian era – now buried by modern infrastructure.
While the Victorians took into account a certain amount of population growth, they may not have anticipated the decades of underinvestment by regional water authorities and the water companies who inherited the network after privatization in the 1980s.
Nor did the Victorians understand climate change, which is increasing the intensity of rainfall events and putting more stress on already overwhelmed systems.
No matter where you get the podcast, click to subscribe to ClimateCast
Watch the Daily Climate Show Monday to Friday at 3.30pm and Tom Shipp's Climate Show Saturday and Sunday at 3.30pm and 7.30pm.
All on Sky News, Sky News website and app, YouTube and Twitter.
The show investigates how global warming is changing our landscape and highlights solutions to the crisis.