The UK is a big part of the new space race, but you might not know it.
More satellites are built here than anywhere outside California.
But since we don't start them, it doesn't get noticed.
It started with telecommunications satellites the size of double-decker buses that brought us hundreds of TV channels and connected us by phone to friends and family far away.
We then set out to build Earth monitoring systems that reveal the extent and rate of climate change.
Now, a new generation of "CubeSats," smaller than a shoebox and orbiting above the atmosphere, are growing that will revolutionize our lives.
They're bringing the internet to the most remote places on Earth, coordinating disaster response, tracking ships and, in the future, keeping self-driving cars at a safe distance.
In the past, these satellites were shipped as far away as New Zealand for space travel.
That has all changed now that the UK has its first launch base in Western Europe.
The spaceport in Cornwall, and two spaceports in mainland Scotland and the Shetland Islands later this year, bring closer proximity.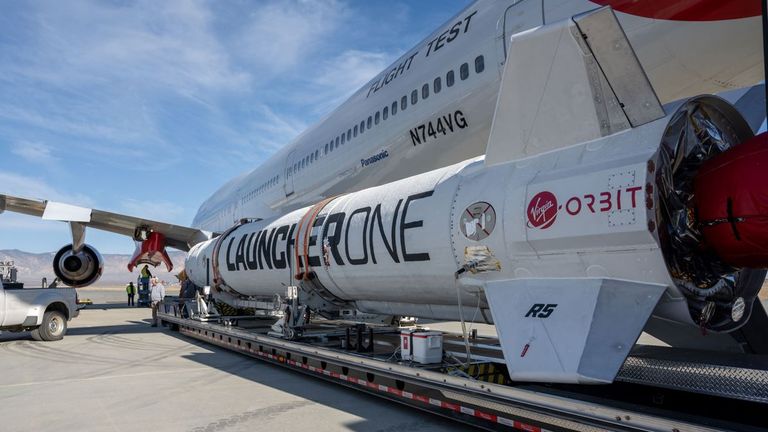 read more:
Everything you need to know about Britain's first rocket launch
How to spot launches from mainland UK
Cornwall 'overwhelmed with excitement' as it prepares to launch
They will help reduce launch costs and provide the UK with the security of its access to orbit.
They are expected to be worth £3.8bn to the UK between now and 2030.
The first launch from Cornwall was an Omani satellite. But the UK's location provides easy access to polar orbits, enabling satellites to fly across the globe, so the UK could become an important global launch pad.
100,000 satellites are expected to be launched by 2030 – a huge potential market.
The UK aerospace industry already contributes £16.5 billion to the economy each year and employs almost 50,000 people.
It's developing rapidly — the spaceport will provide rocket boosters for it.