As you all know, we are big fans of Yeti. From water bottles to coolers, the brand's durable and high-performance products are long-time favorites. Now, Yeti is revamping one of its popular drinking utensils — the Lowball — to make it even more convenient.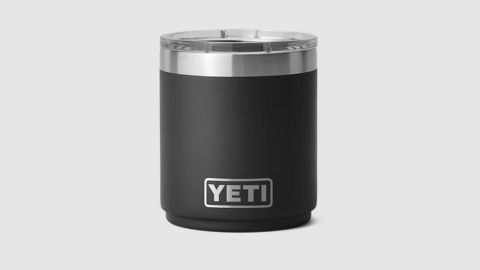 The Lowball 2.0 is now stackable, making it easier to organize your barware at home and out.
The new Yeti Rambler Lowball 2.0 takes all the goodness of the original and makes it stackable. The new bottom has an inset foot that fits perfectly on top of another Lowball, so you can easily stack them and keep them organized in your kitchen cabinets.
The Lowball 2.0 still features the brand's famous insulator, the MagSlider Lid, and is available in six colours. So no matter what adventure you're on, you can enjoy delicious drinks and cocktails in the new Stackable Lowball. Grab it now for $20 at Yeti.