We love Zappos' sale for great deals on everything from shoes to accessories and clothes, and right now the Winter Blowout sale offers over 1,200 items at discounted prices—up to 60% off boots, sneakers, and outerwear. There's up to 40% off New Balance and Asics, and up to 60% off Columbia's men's coats and coats—as does reliable winter boot brand Sorel.
Whether you're looking to spice up your winter wardrobe or pick up a new pair of sneakers, these deals on men's and women's apparel are worth a look. We've rounded up our favorites from the sale below. PS: Zappos still offers 365-day returns and exchanges – plus, you can return at Whole Foods, no printer required, not even a shipping box.
These 5-star Ugg snow boots are $100 off right now, and they're pretty darn cool—make sure you have boots to keep your feet warm as the season's last snow falls and the next (and beyond) kicks off.
These actually cute winter boots come in some cool tones and a variety of textures to spice up your standard snow boot ways – and 5-star happy wearer backing. (Yes, you read that discount right.)
After a decade of black, brown is all the rage—whether your style is edgy cropped wide-leg jeans, bohemian maxi dresses or 19th-century schoolgirls (all are welcome here), these Cognac Boots in any color will do the trick – for a whole new vibe.
Save on this year's classic Chelsea boots. The platform sole will also keep you out of sidewalk mud.
If you're lucky enough to live in a milder, drier location during the winter, these Asics trail running shoes are a great option if your old shoes can be replaced. Tip: Choose a half size up for the best fit.
Paired perfectly with this season's matching unisex sweatshirt, these colorful waterproof booties look cool while keeping your feet off the pavement's "winter mix." For a minimalist look, more streamlined black and white prints are also available for around $100.
These tough-looking sneakers are actually made for the trail—they have all the cushioning and support you need to keep you going mile after mile.
These unusual booties feature a quilted exterior lined with Ugg's plush wool-blend and terry for all-day comfort.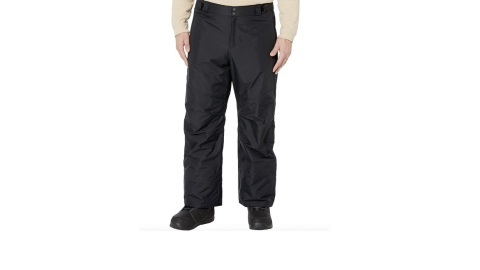 Whether you're shoveling the car out or taking the kids on a sleigh ride, wet jeans are the worst. Avoid that discomfort with these five-star snow pants for under $100 from outdoor brand Columbia.
This funky jacket will keep you warm with just about anything, and it's all under $100. This is a triple winner in our book.