Passengers have been on a full-size self-driving bus for the first time in the UK, with one passenger describing the experience as "fantastic".
Operator Stagecoach said members of a joint design team of 22 volunteers piloted the self-driving single-decker bus on the Forth Road Bridge near Edinburgh on Thursday.
Fleur Dijkman is one of the local bus users recruited to provide ideas on how the autonomous service should work.
"I'm not worried at all. You won't know the difference between this and a regular bus from driving," she said.
Ms Dijkman, who joined the group through a young people's forum, said: "It was fantastic to see it come to life through a few drawings. It was very exciting, thinking of going on stage for the first time."
The vehicle has sensors that allow it to drive on pre-selected roads without driver control.
When the bus is fully operational, an experienced driver will be on board, but will be responsible for monitoring the system, not driving it.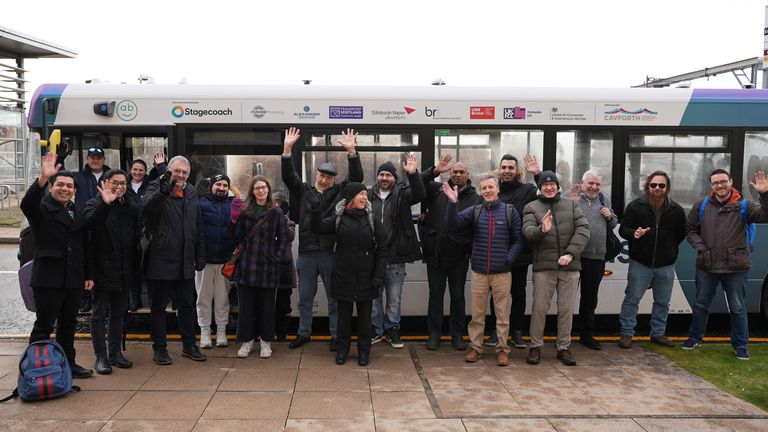 The bus captain will help passengers with boarding, ticketing and any queries.
The plan is to run five self-driving buses on the 14-mile stretch between Fife's Ferrytoll park-and-ride and the Edinburgh Park train and tram interchange starting in the spring.
It is part of the CAVForth project, which expects five self-driving buses to run a scheduled service between Fife's Ferrytoll park and ride station and the Edinburgh Park train and tram interchange from spring.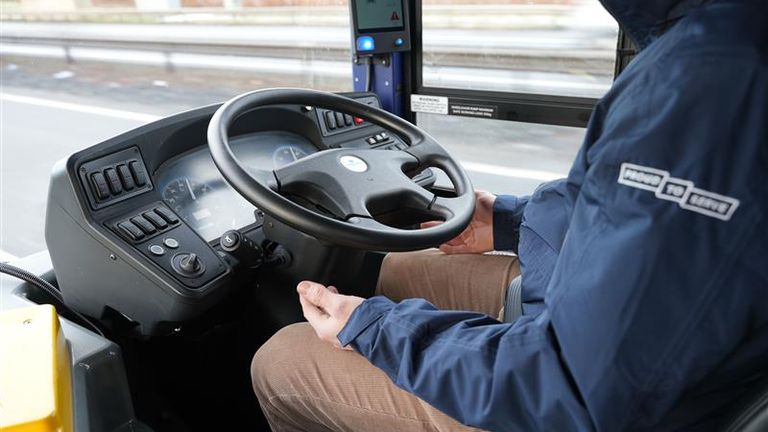 As part of the CAVForth project, the buses will operate in mixed traffic at speeds of up to 50 mph, carrying approximately 10,000 trips per week.
The road tests follow successful depot-based trials, track tests and virtual simulations, which Stagecoach says allowed the autonomous bus to fine-tune the drive system at its own pace.
Scottish government business minister Iwan McKee called it a "very important step".
"It's been inspiring to watch the project develop through every step, from early testing and demonstrations to delivering passengers along the route for the first time," he said.
Louise Simpson, Stagecoach's Director of Operations and CAVForth Principal Project Manager, said: "Until today, only project team members had been able to trial autonomous services, so it's great that our co-design group had this opportunity and we welcome any input they have."